Queen Latifah, the musician who first crossed over into Hollywood, then ventured even further into fashion, is probably wishing she had her laid-back life back as a rap star.

In two seperate lawsuits being filed in New York, Latifah, born Dana Elaine Owens, is being sued for US$1-million for non-payment involving a make-up artist and a stylist.

According to SmartSexyRich.com, a consultant named Roxanna Floyd is suing for US$700,000 for co-creating the Queen Collection for CoverGirl. Furthermore, stylist Susan Moses, hoping aboard the Sue Queen Latifah bandwagon, is also suing the Chicago star for US$300,000 for work in developing Curvations, a lingerie line for women that don't look like Kate Moss.

These lawsuits should serve as a warning to rap stars wishing to venture into the more mainstream American commercial markets. (Which is just about everyone, from Kriss-Kross to Ludacris). Before you think life is hard on the back of a tour bus, wait until the claws start coming out in the fashion biz.
SOURCE
Current Mood:

aggravated
Current Mood:

accomplished
:: credit -
sincerely_jane
or
spattergroit
; i'm not picky
:: hotlinking is a no-no
:: friend the journal to keep yourself updated
::
affiliate?
:: please let me know if you're nominating any icons! ty!
::
f.a.q.
:: textless icons are
NOT
bases


034 - quentin tarantino's death proof
018 - rocknrolla
004 - rocknrolla quotes
015 - mad money
you can find the rest
(HERE)
ENJOY!!!
:: comment, i greatly appreciate it
Current Mood:

amused
Queen Latifah look absolutely gorgeous at the Kennedy Center Honors for Barbara Streisand.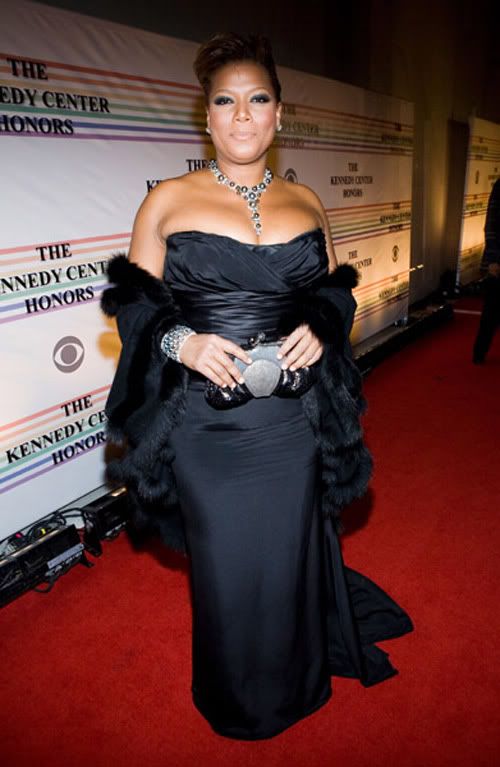 Current Mood:

impressed
Queen Latifah will perform at the 2009 Starlight Gala at the Alys Stephens Center, organizers announced today. Tickets for the event, set for 7 p.m. April 4, will go on sale Dec. 9.
Prices haven't been announced, but the Stephens Center typically offers tickets to a show in the Jemison Concert Hall and VIP tickets that include a reception and a chance to meet the star.
Latifah, 38, a singer and actress, will perform selections from her lastest CD, "Trav'lin' Light," a collection of soul and jazz covers such as "Georgia Rose," "Poetry Man," "I Love Being Here with You" and "I Want a Little Sugar in my Bowl."
Born Dana Owens, she started her career as a hip-hop artist and later enlarged her professional profile as an actor, author and celebrity spokeswoman. Latifah has won several awards for her work, including a Grammy and a Golden Globe.

blog.al.com/scene/2008/12/queen_latifah_set_to_sparkle_a.html
Current Mood:

awake
:: credit -
sincerely_jane
or
spattergroit
; i'm not picky
:: hotlinking is a no-no
:: friend the journal to keep yourself updated
::
affiliate?
:: please let me know if you're nominating any icons! ty!
::
f.a.q.

35 -
alice in wonderland
08 - jack sparrow
02 - tim burton/johnny depp
07 - johnny depp
15 - stock: thanksgiving
05 - idris elba
03 - emma watson
04 - queen latifah
02 - kanye west
(FIND THEM HERE!)
ENJOY!!!
:: comment, i greatly appreciate it
The Secret Life of Bees made it's debut at number 3, beating out the highly anticipated W. over the weekend and made an estimate of $11.1 million dollars.

Congratulations, girls!
Current Mood:

pleased
excerpts:
How did you get yourself into the more emotional moments of the story?
Music is very important to me. I connect probably quicker through music than I do through any other medium. I could literally play one verse of a Clark Sisters record, or eights bars, and something strikes me in such a way that it brings me right there. Usually I'm looking to some type of gospel, which tends to get right to my spirit. This movie, I can honestly say, I was so present. I was so in August's body. It was like, I know this person. I felt like these are my sisters. This is where we live, this is what we do, Zach is my godson, all these women are my friends. I just felt her. I felt connected to where we were, what was going on at that moment. Like I said, more than any film that I've done in a long time.

Did you have relatives or ancestors who personally experienced the Civil Rights movement?
No, not really. I'm not related to any black person in the country... of course I got relatives! [The entire room bursts out laughing] My dad works with me on a lot of movies. Any question I had, I can just ask him, for someone who was actually around at that time. I also kind of grew up in the South. My grandmother and my aunts and uncles, a lot of them were from Maryland and Virginia. I experienced some racism in New York. Just go try to get a cab, you'll feel it. They'll pass me and pick you up. That immediately connects you to how painful it is. That's the kind of things that affected me as a kid.
more at the
SOURCE
Found another great interview with Queen Latifah.
Current Mood:

accomplished
Here at
Scientific American
, we're quite proud of our 163-year history. We especially like to point out that nearly
140 Nobel Prize winners have written for us
– including three of those who won last week.
But we're also proud to count pop culture icons among our readers. Here's one: Queen Latifah, icon of coolness.
Who knew?
"I read
Scientific American
… and I'm just fascinated by nature and animals and
insects
," the
actress told the Pittsburgh Post-Gazette
in a story published today. The queen plays a beekeeper who takes in two runaways in a new movie,
The Secret Life of Bees
. (One secret is that there's an actress in the film named
Nicky Buggs
.)
The queen's publicist didn't immediately respond to an e-mail asking for more details about her being a fan of ours. We're wondering, though: Did Queen Latifah, who at 38 is also a successful
rap artist and businesswoman
, ever entertain a career in science?
And what did she read about bees in
Scientific American
, anyway? Was it "
Being Stung by Bees: 'You get used to it
'"? Or maybe "
Searching For What's Behind the Bee Decline
"?
Then again, she's trying to create some, uh, buzz around this movie. So maybe it was "
Why Do Bees Buzz
?"
Current Mood:

amused
Current Mood:

accomplished